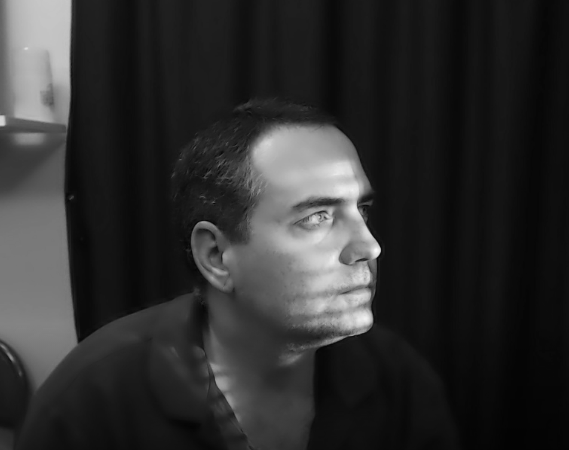 ---
I realized that I've never shared much about myself on this website. Maybe it's because I assume that no one is truly interested in learning about me. Some folks might hesitate to post personal details online due to concerns about identity theft and such. While I've considered that, I believe that if someone wants to target you, they'll find a way regardless of precautions.
Purpose and Range of This Website
I use this platform to discuss subjects that intrigue me, from technical gadgets to politics, and even the occasional amusing incidents from my life. This is my space for self-expression, a way to showcase who I am and what I'm interested in, even as I continue to discover that at 53 years old (as of 2023).
Occupation
I am the founder of SouthTech Network Solutions, LLC, a company that offers computer technology services. Additionally, I operate an independent podcast and internet broadcasting network.
I held the position of General Manager at Plant TiftNet, Inc. until July 18, 2012. The circumstances surrounding my departure are a story I won't delve into here.
Plant TiftNet is a subsidiary of Plant Telecommunications. Plant Telecommunications acquired the CityNet Broadband and Cable System from the City of Tifton in October 2009, a service that was initiated back in 1999. From 1999 to 2002, I served as the Network Manager, progressing to Superintendent, and eventually assuming the role of General Manager in 2004.
Around 2021 or 2022, Plant Telecommunications divested its entire company, including telephone divisions and the former CityNet/TiftNet cable system, to TruVista.
Other Passions
Blogging, writing, and podcasting! Yes, after my recent career transition, much of my time has been dedicated to writing. I've authored two published works and am working on my third with hopes for more in the future! (Note: This didn't materialize) – 7/13/2023
Achievements
I authored "Podcasting: Year One," chronicling my initial year of podcasting experiences.
I also penned "Fifty and Furious: Wading Through Hell," my debut fictional novel.